Cabins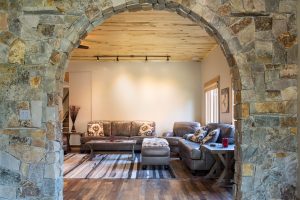 Eagles Nest
Eagles Nest is a one of a kind northwestern Montana mountain getaway. It is 3300 sq. ft. and features 3 bedrooms and 3 full bathrooms. The Nest sleeps 8 people. The views from this cabin feature the stunning mountains and the famous Star Meadows with its two headwater creeks, Griffith and Shepherd.
Check Availability
---
Wolves Den

The Wolves Den Cabin is the perfect mountain home. The cabin is 4300 sq. ft. and features 3 bedrooms, 2 full baths, and 2 half baths. The cabin sleeps 7 people, and has two different levels.
Check Availability
---
Our Bunkhouses

The bunkhouses at Star Meadows ranch are the ideal cabins for large groups. Whether your hosting your family reunion, getting your hunting group together, or hosting retreats, these bunkhouses are for you. Each cabin can sleep up to 16 people in a unique barracks style layout that helps build a sense of community and teamwork.
Bunkhouses